上記の広告は1ヶ月以上更新のないブログに表示されています。
新しい記事を書く事で広告が消せます。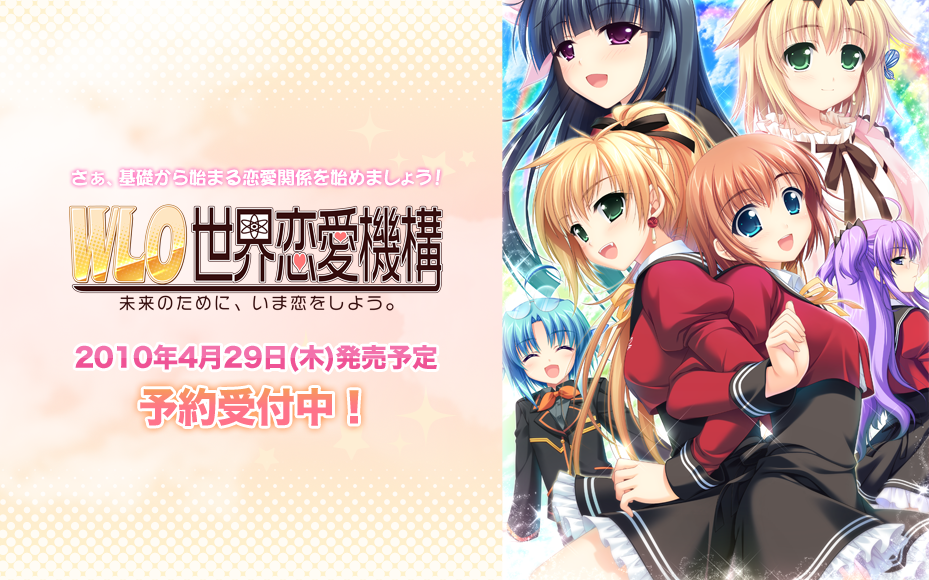 It will be released on 29th April 2010.
スポンサーサイト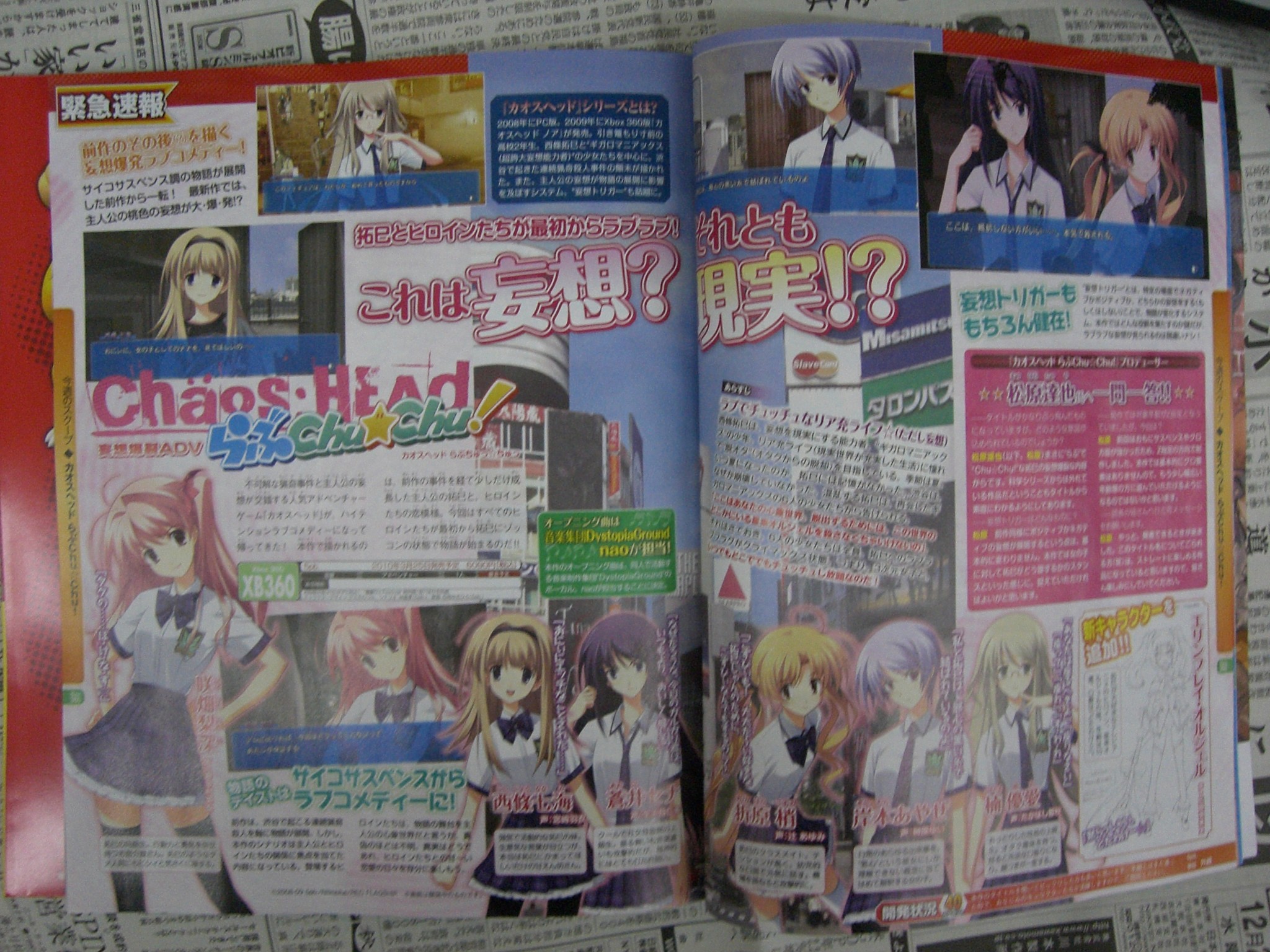 This game's main purpose is a love comedy.
It will be released on 25th March 2010.

Watch in the official site.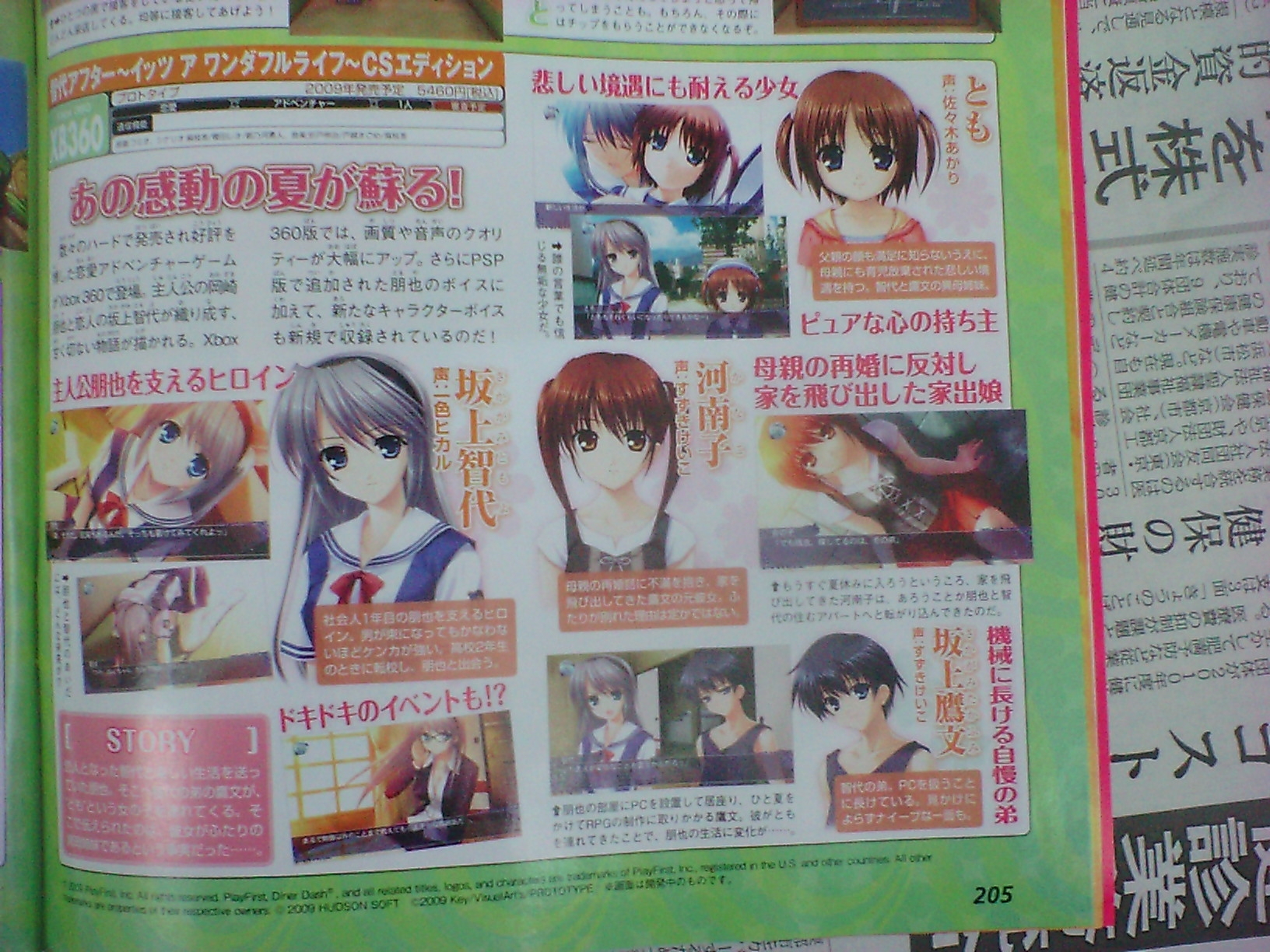 There's no website for now.
There seems no new character or no new scenario.
PC game "
Tayutama -kiss on my deity-
" will get Xbox adaptation.
Nue's route will be added.
But this adaptation doesn't seem to cover the fan-disk "
Tayutama -It's happy days-
"
It will be released on 30th July 2009.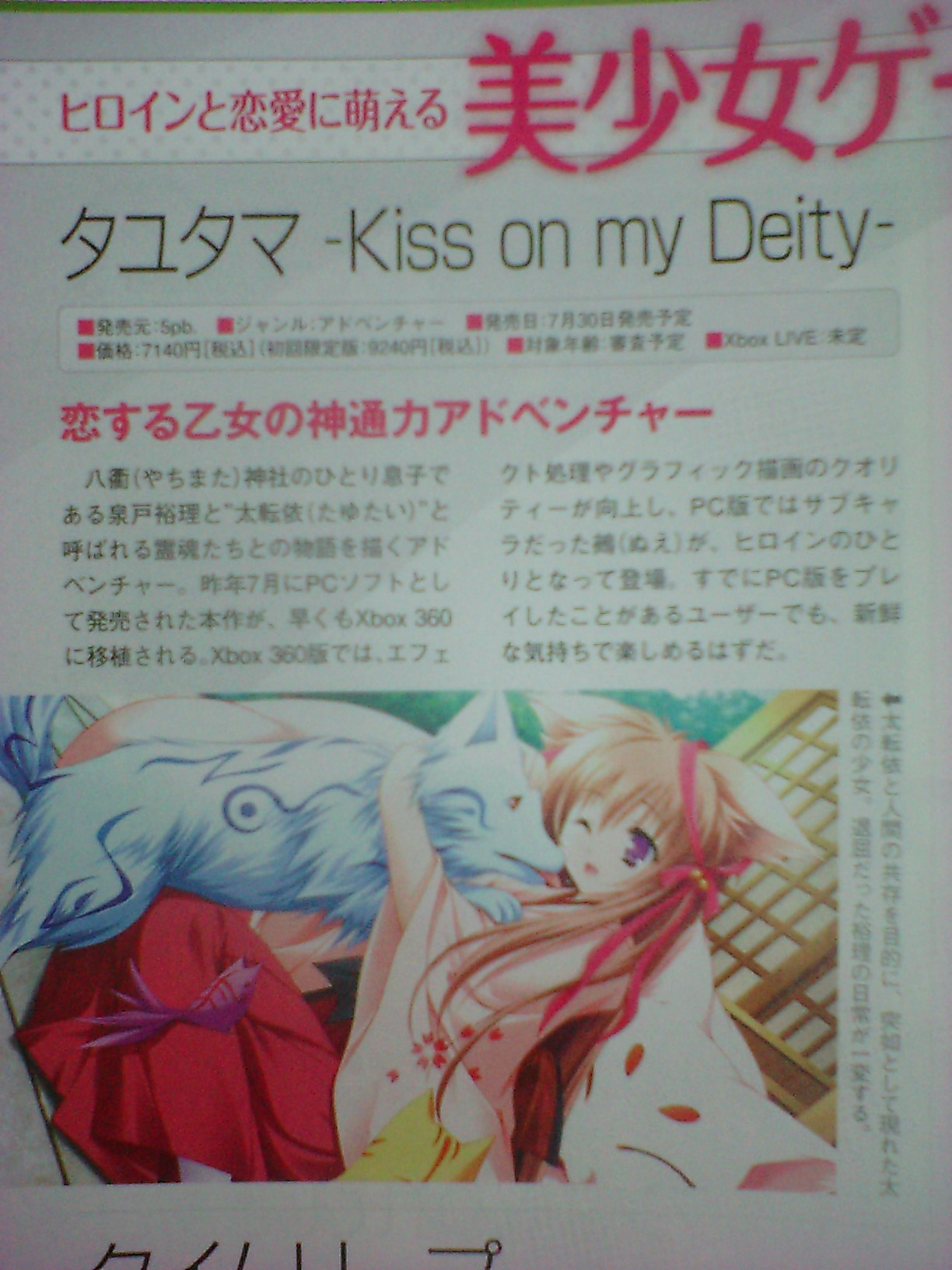 Release date : 30th July 2009
Nue's story will be added to the PC game's story.
I really want the PS2 adaptation, but this is a Xbox adaptation.
I'm disappointed.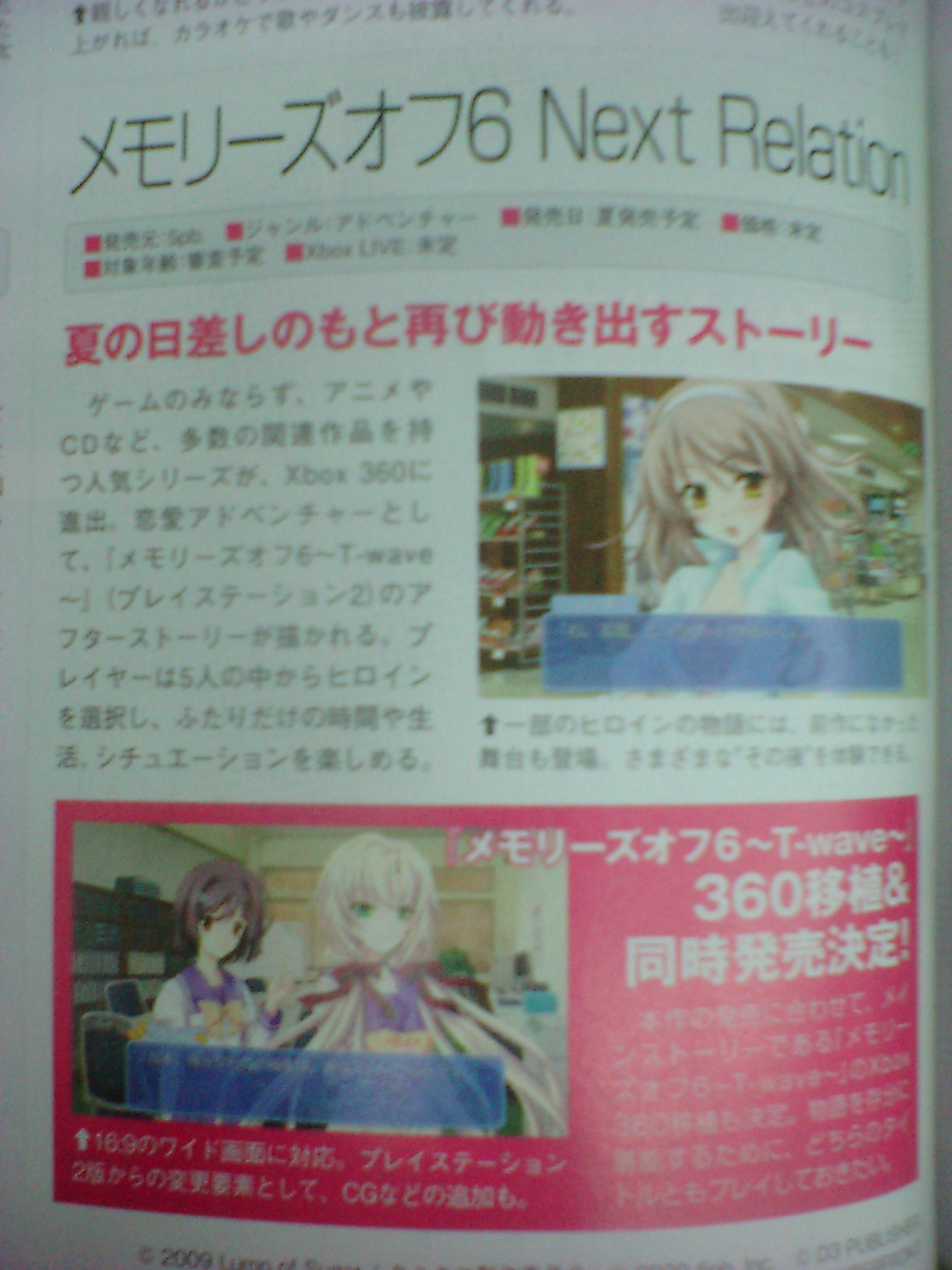 This is a continuation story for "Memories Off 6 T-wave"
Both of the Xbox ver and PS2 ver will be released at the same time.
Release date : summer 2009

XBOX game "11 eyes Cross Over" promotion movie was released.
This is the XBOX adaptation of PC game "11 eyes"
Release date : 2nd April 2009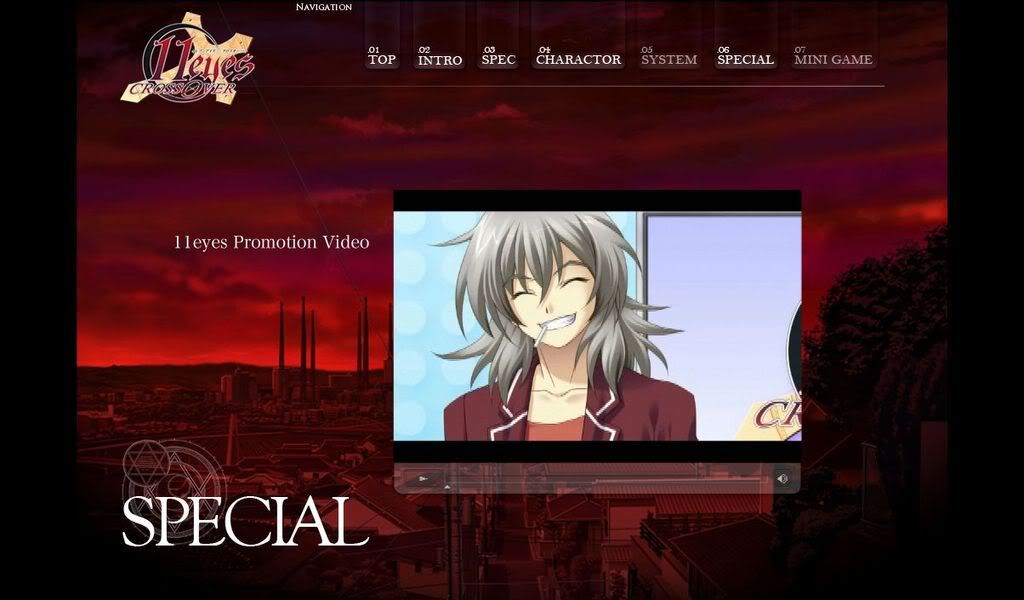 XBOX360 game "CHAOS;HEAD NOAH" official site open.
http://5pb.jp/games/chaoshead/