上記の広告は1ヶ月以上更新のないブログに表示されています。
新しい記事を書く事で広告が消せます。
"
Akiiro Renka
" had been a very expensive game since February 2008.
The price was around 7000 yen.
And its fan disk "
Akiiro Ouka
" was over 10000 yen.
But The company put them together into one package and released the game named "Aki Bako" which contains both "Akiiro Renka" and "Akiiro Ouka" in February 2008.
And The prices of those two games got down and down little by little.
Finally I could bought them at under 7000 yen altogether in July 2008.
Very reasonable!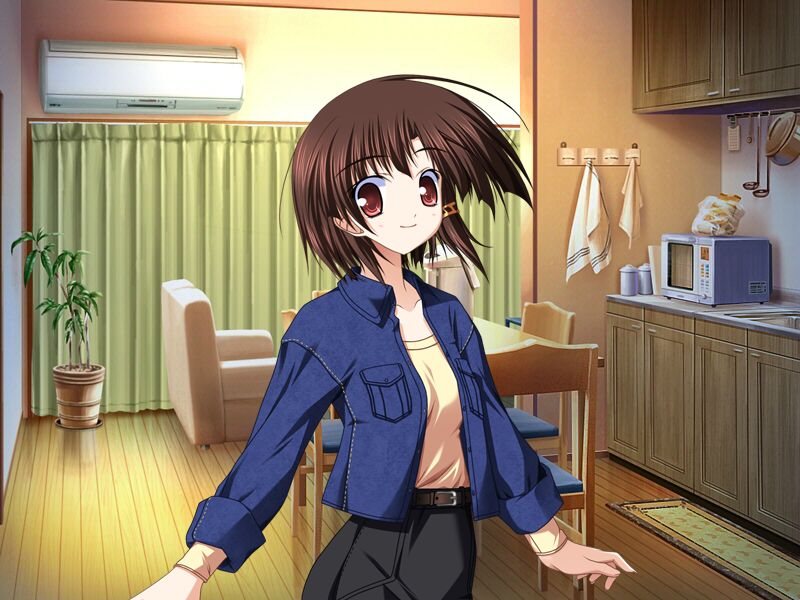 ---
"Why didn't you start the game until now.?"
That might be your question.
Simple reason. I have so many games to play.
The number of the games I buy in a month surpasses that of the games I finish playing in a month.
In fact, I haven't finished "
Brighter than dawning blue
" yet.
But somehow I started "
Akiiro Renka
"
I wonder how many years will it take to finish all the games I have.
This is my video featuring "
Akiiro Renka
"
I found my mistake in my sub after uploading.
0:54 is "I'm so weak that I've been depend on you"
But I should have written "I'm so weak that I've been dependent on you"
I'm sorry for my poor English.
About my other videos, I've found my mistakes many times after uploading.
Of course, I can correct my mistakes and re-upload them.
But so many people rated my videos, posted comments on them,and added them to their favorites.
So I don't think I should re-upload them.
If YouTube would delete my account, I will upload my videos better than what they are now.