上記の広告は1ヶ月以上更新のないブログに表示されています。
新しい記事を書く事で広告が消せます。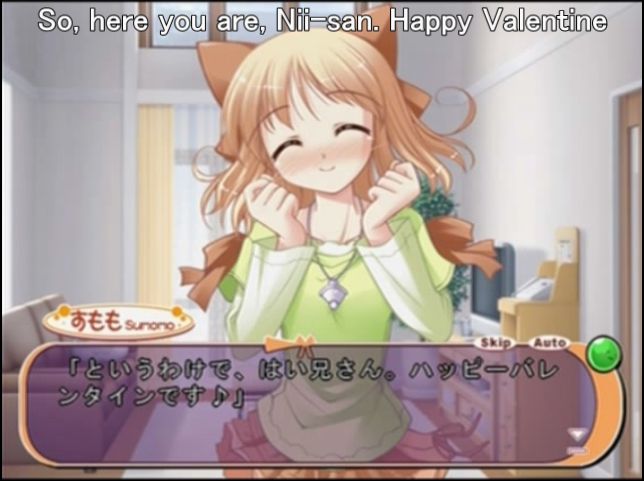 ---
It took a long time to finish a video for St. Valentine's Day.
But I managed to make it on time.
That video is a gameplaying video for "
Happiness!
"
I'm planning to upload 6 videos for "Happiness" one by one from this month.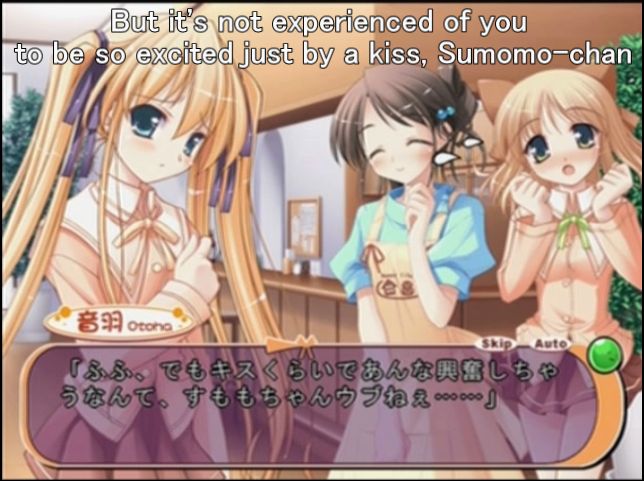 The first is Anri. I've already finished that.
The second is Sumomo for St. Valentine's Day.
And I'll upload the rest in order Haruhi, Koyuki, Ibuki, Saya.
But it takes much time for me to translate a gameplaying video and I can't upload them soon.
This is a photo I took in a game shop.
I had difficulty in taking this out of the shop staff's sight.
They put "
Brighter than dawning blue
" at the center.
They sure know how we love that game.
It must be the most popular game in this month.