上記の広告は1ヶ月以上更新のないブログに表示されています。
新しい記事を書く事で広告が消せます。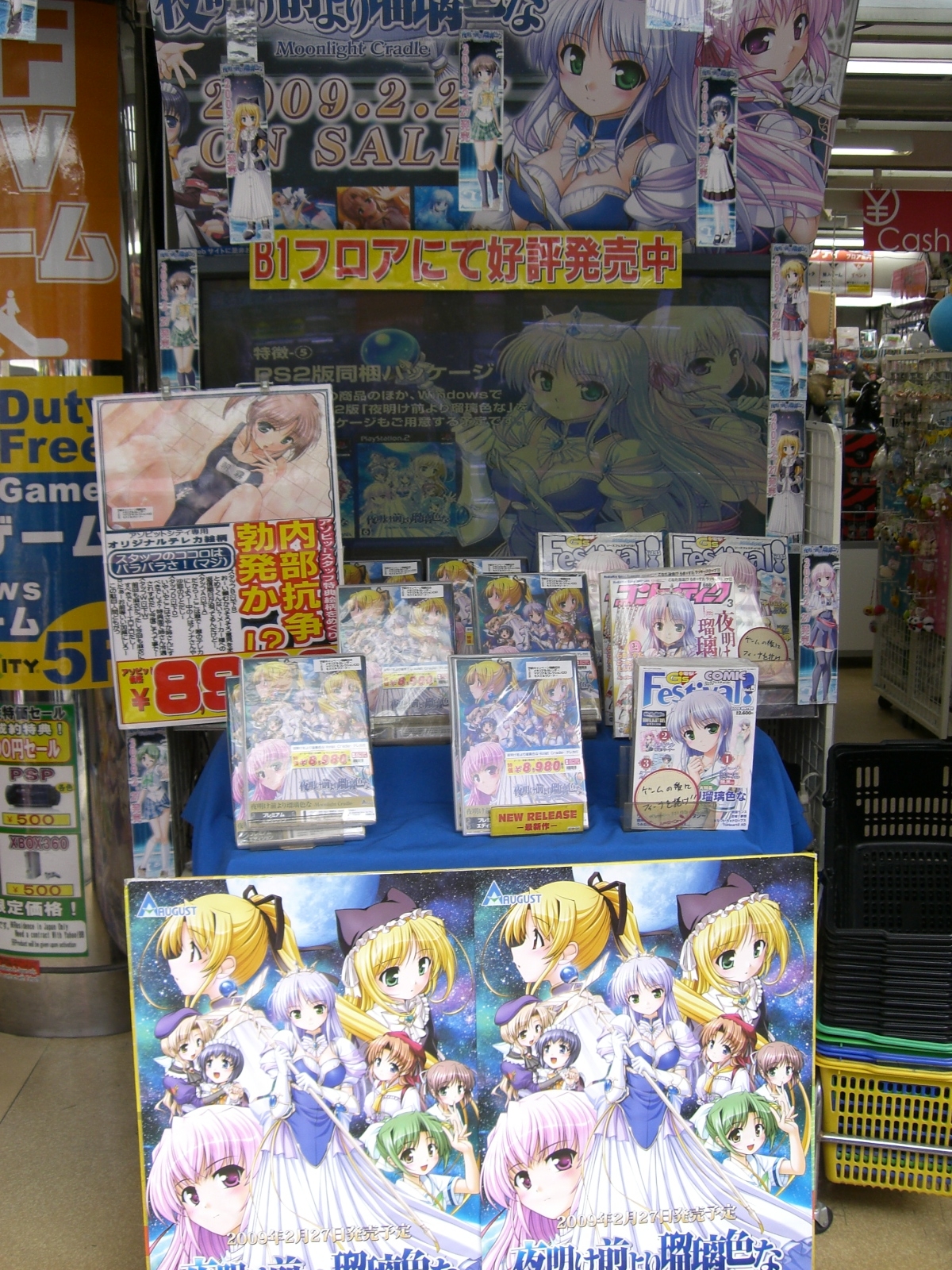 "
Brighter than dawning blue -Moonlight Cradle-
" was released on 27th February.
I saw many people lining up in front of the checkout counter at a game shop in Akihabara.
---
"
Canvas3
" trial edition was released.
I downloaded and played it.
This trial edition is very short, but is interesting.
All the characters are so cute and the art works are very beautiful.
I can say that there is nothing less than "
Canvas
" and "
Canvas2
"
I wish this game will be anime and PS2 game like old "Canvas" series.
I bought Three games today.
"
Ashita no Kimi to Autame ni
","
Tayutama -kiss on my deity-
" and "
Tsukushite Agerunoni plus
"
The price of "Tsukushite Agerunoni plus" is always about 3900yen every time I saw this game at game shops.
But today, I saw that game sold for 1980yen.
It didn't take a long time before I decided to buy it.
I think the shop staff made a mistake in putting the price card on it.
Because the other "Tsukushite Agerunoni plus" in that shop was being sold for 3980yen.
"Tsukushite Agerunoni plus" is based on "Tsukushite Agerunoni".
The price of "Tsukushite Agerunoni" is usually 1980yen.
The titles of these two games are almost the same and the packages of the two look almost the same, too.
I appreciate this mistake so much.