上記の広告は1ヶ月以上更新のないブログに表示されています。
新しい記事を書く事で広告が消せます。
http://www.tayutama.com/
The anime will start in April.
I don't think I will watch it, but I think it's nice that more visualnovel games will become anime.
If I have more free time, I could watch it.
And the fan disk will be released in May.
The title is "
Tayutama -It's happy days-
"
I've bought "
Tayutama -kiss on my deity-
", so I have to buy the fan disk, too.
I'm looking forward to it.
Today, I bought PS2 game "
Kimi ga Nozomu Eien
"
There's no need to tell you about this very famous game.
I've heard this game is a very sad game many times.
So,I've never put it on my list of the games I want.
But, today, the price was cheap enough to encourage myself to buy it.
I prefer the games which make me laugh and happy, but a sad game is not bad for a change.
And "Kimi ga Nozomu Eien" is very famous and worth playing.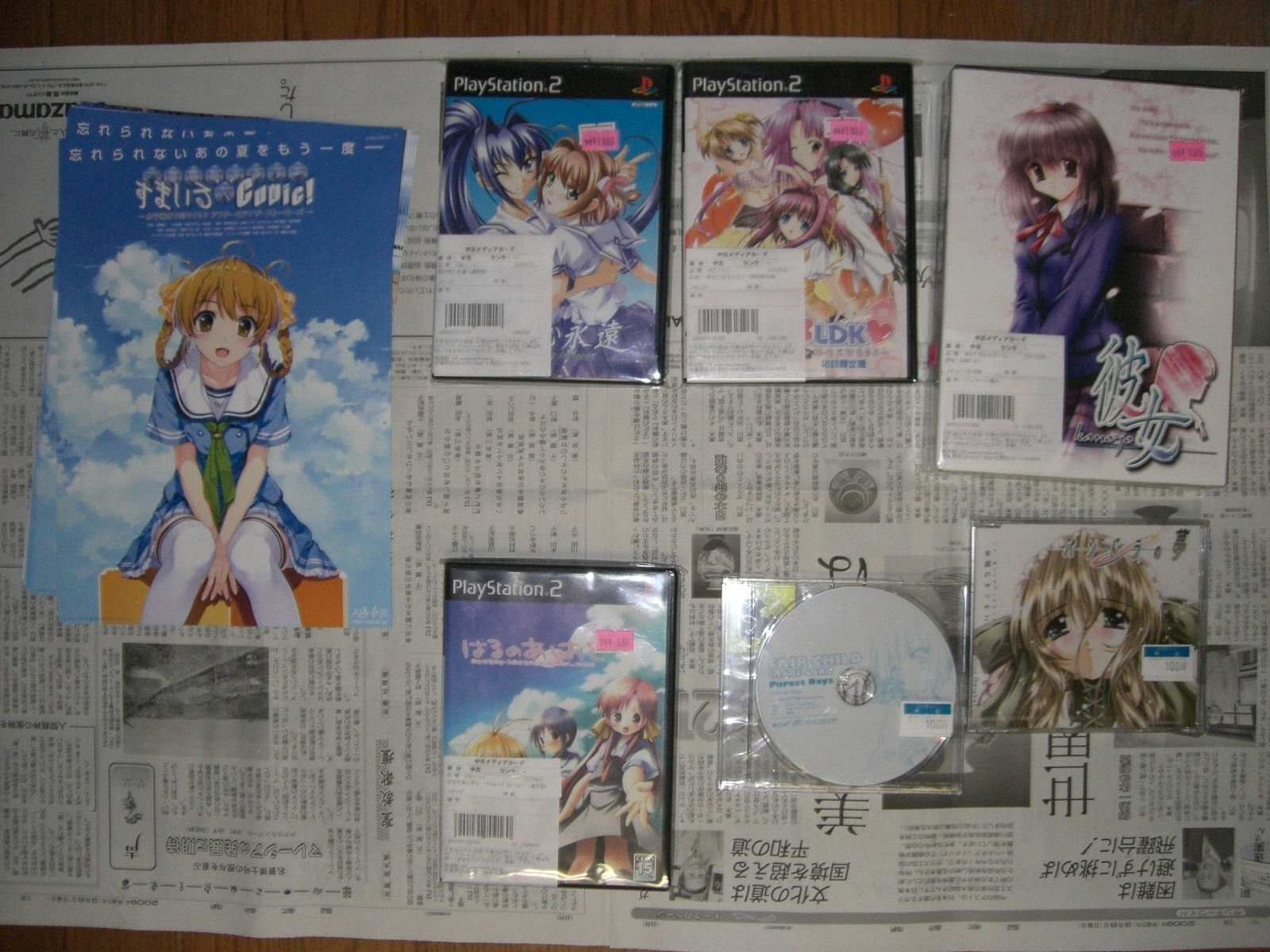 ---
My next video is "Happiness!", too.
I know you want to say "Happiness!" is enough now.
As you know, this is my 6th gameplaying video of "Happiness!" in this winter.
To tell the truth, my translation hasn't reached the half of this video yet.
I've been busy for some and other reasons recently.
I have so many videos to upload even after I finish uploading "Happiness!" videos.
I have to hurry up.