上記の広告は1ヶ月以上更新のないブログに表示されています。
新しい記事を書く事で広告が消せます。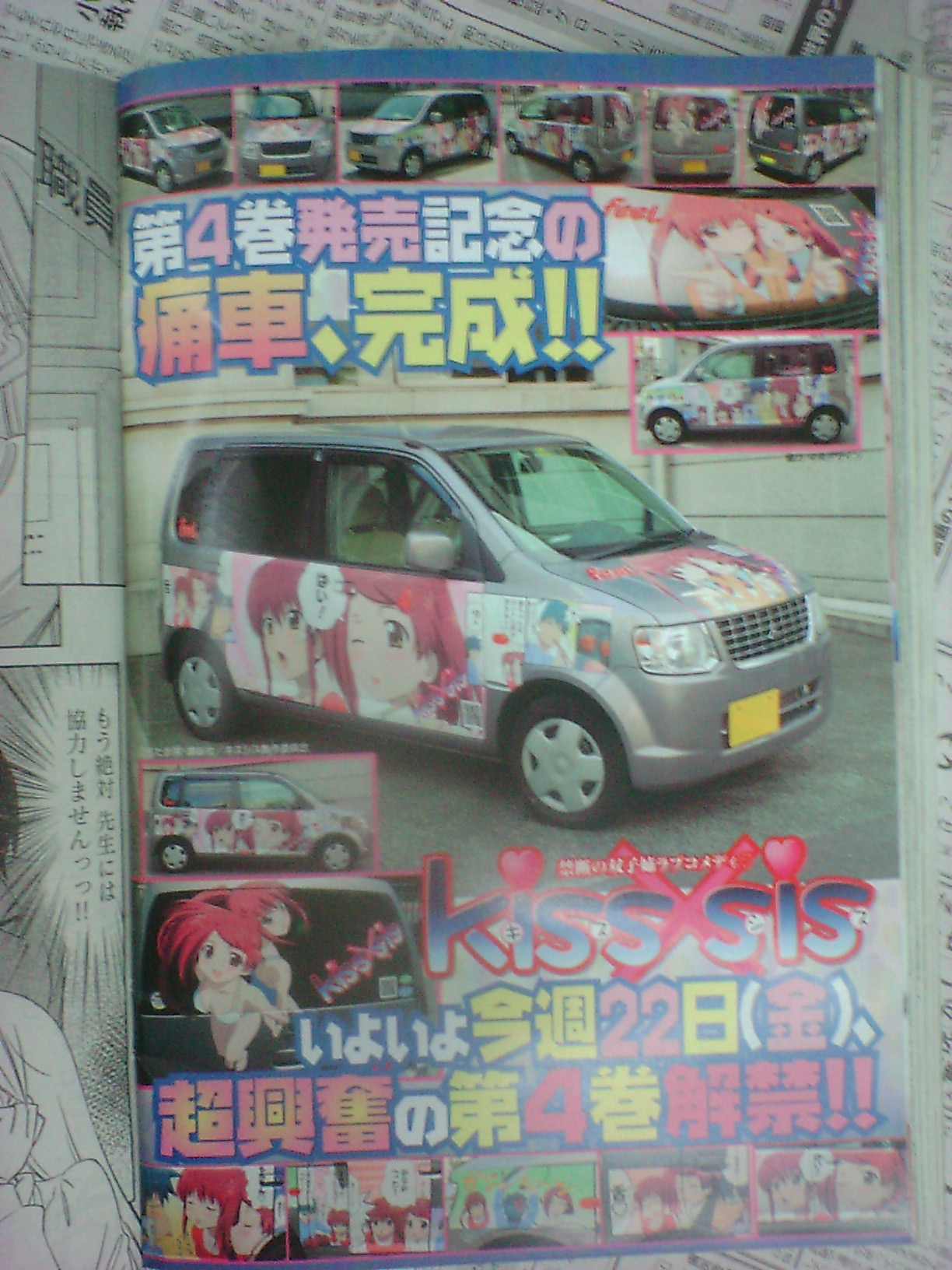 This is a
Itasha
for "
Kiss x Sis
"
I've read "Kiss x Sis" some times on a weekly magazine "Weekly Young Magazine"
But I haven't watched OVA yet.
This car was made to celebrate the comic vol.4 which will be released 22th.
I think Itasha is usually based on very a luxury car because the more luxury the car is, the more love for the character the owner can express. but the car on this photo looks so cheap.
I'd love to play "Kiss x Sis" game, if it would be released.