上記の広告は1ヶ月以上更新のないブログに表示されています。
新しい記事を書く事で広告が消せます。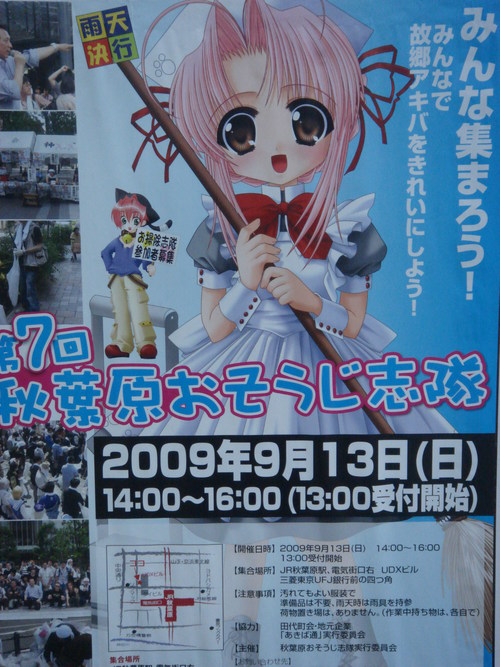 Come here, everyone!
Let's clean our hometown Akihabara.
Here comes a project to clean our holy place
Akihabara
.
The people who love Akihabara, they gather there to clean on 13th September.
I wonder how many people will come.
Of course, I love Akihabara so much.
But I have to work on that day.
However, I think that Akihabara is not dirty usually.
Even though Akihabara is always congested with so many people, the street keeps itself clean.
You mustn't smoke on the street. You will pay a fine if you do.
So, there's no cigarette butt there.
Still, this project is very nice.
This can't be carried out without the people who love Akihabara.