上記の広告は1ヶ月以上更新のないブログに表示されています。
新しい記事を書く事で広告が消せます。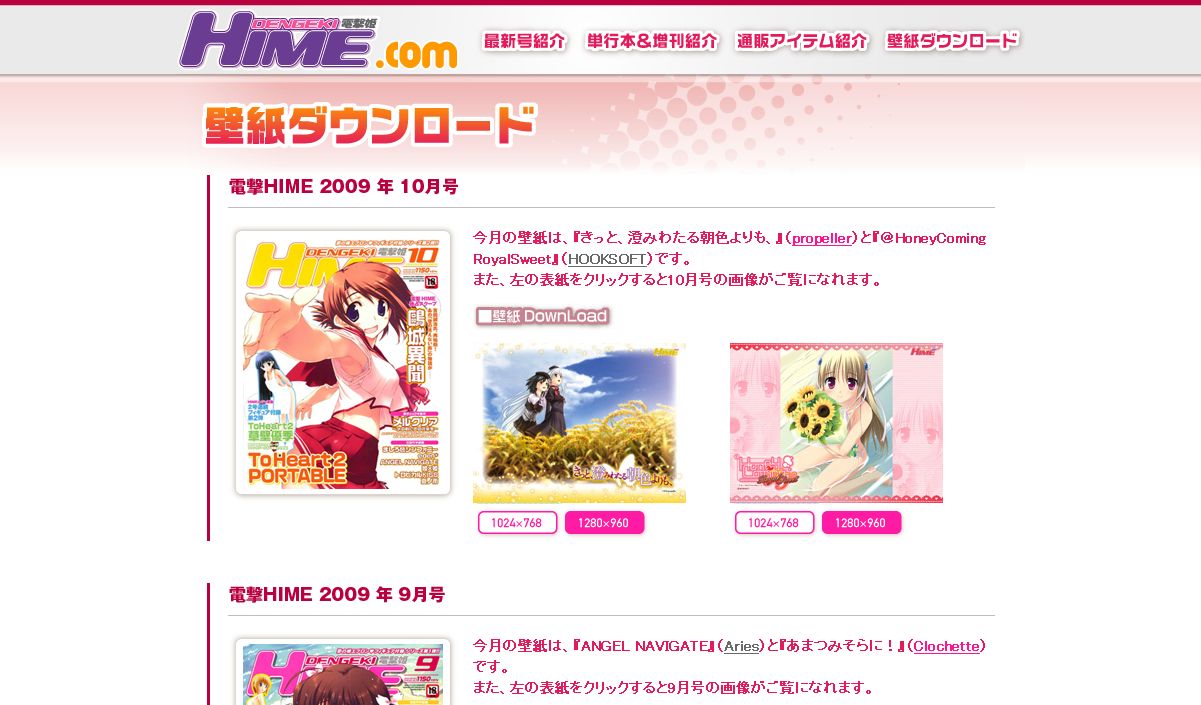 Some visual novel companies release their wallpapers every month.
Dengeki HIME
light
fizz
Palette
---
You can click the following images to see larger size.
MOONSTONE
You can get a wallpaper at the right column.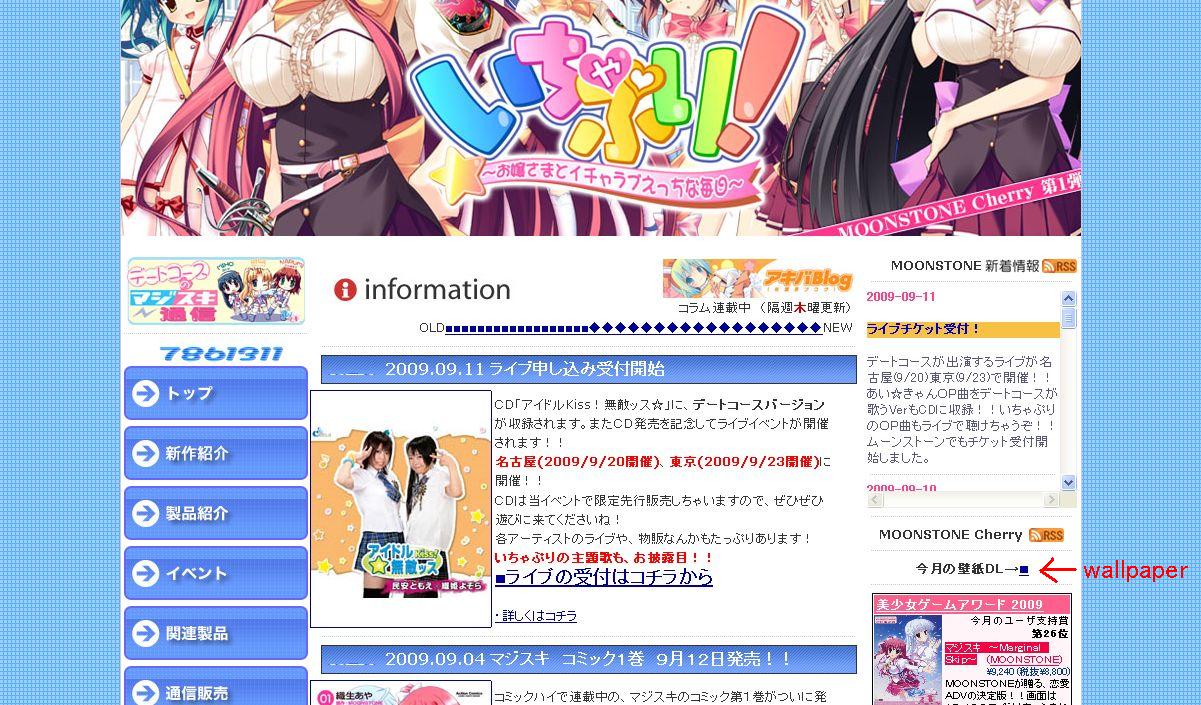 Whirlpool
There's a wallpaper at the center of the top page.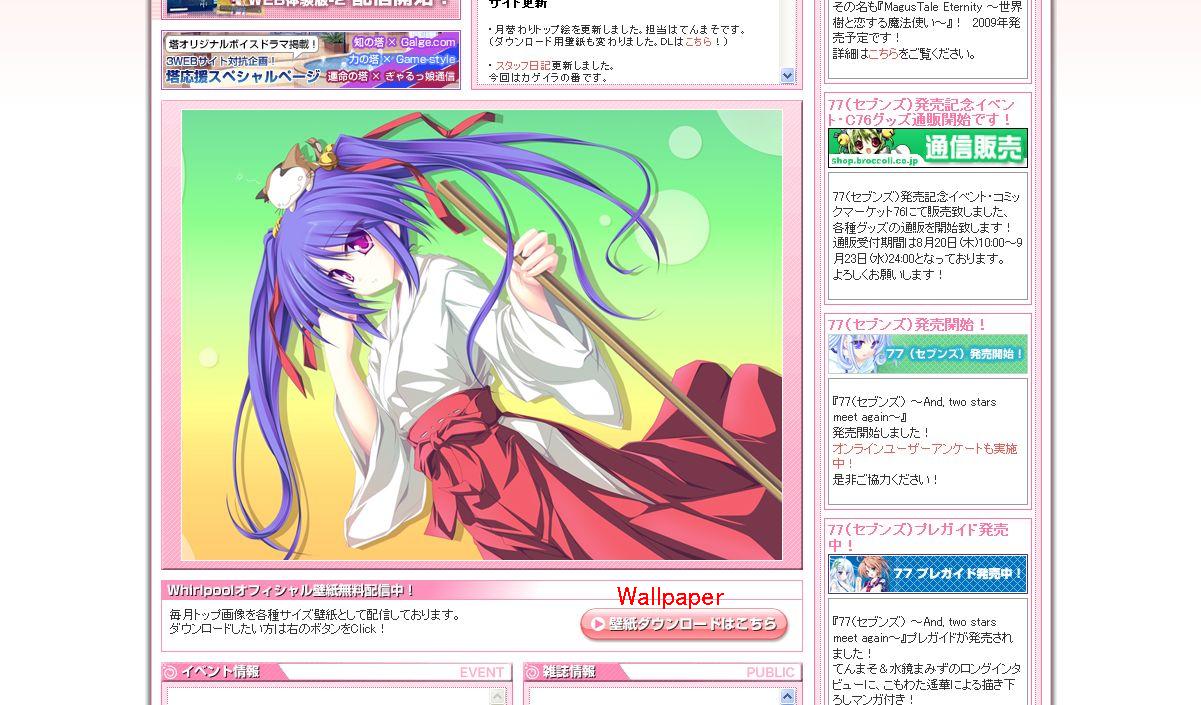 [Related link]
Whirlpool released a new wallpaper (September 2009)
Purple Software
Click "Download" at the left column.
You can download monthly wallpapers at the bottom of the page.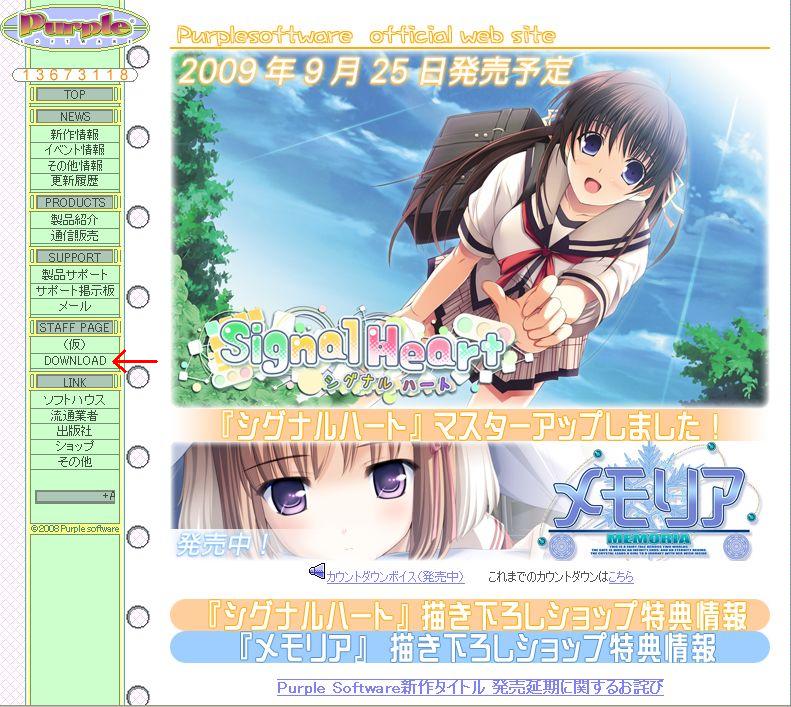 That's all I know.
Please bookmark and check them every month.