上記の広告は1ヶ月以上更新のないブログに表示されています。
新しい記事を書く事で広告が消せます。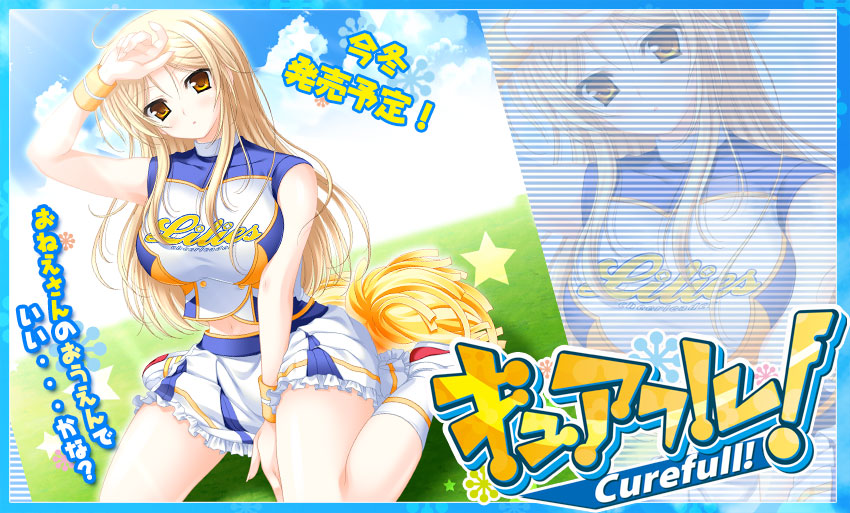 Story
Yuuya Asagi was very good at soccer and was supposed to enter a school as an honor student.
But he was injured in a game and the school canceled his enterance.
He had to pass the entrance exam as a normal student.
He couldn't study for the exam earnestly. But he met again Haruna Kisugi on the way to the school at the day of the exam. He saw her as his older sister when he was a child.
She was glad that he would enter her school and cheered him up.
That encouraged him very much and he passed the exam.
After his entrance, he came to know that she is the only one member in her cheerleading club and the club is going to be suspended.
He joined her club and tries to revive the club.
It will be released in this winter.