上記の広告は1ヶ月以上更新のないブログに表示されています。
新しい記事を書く事で広告が消せます。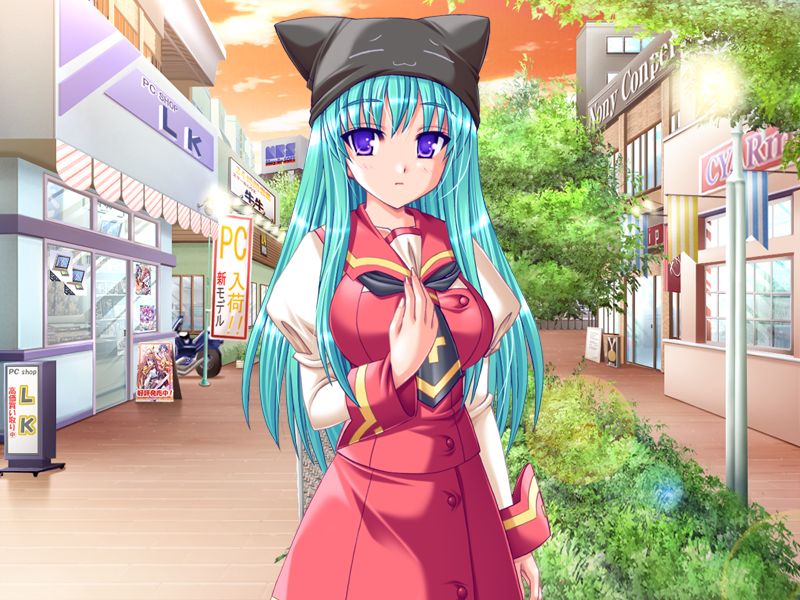 This is my first time playing "
Mono Gokoro, Mono Musume.
"
I chose
Menou
.
She is a sunao-cool type of girl.
She always preserves her calmness and rarely expresses her feelings.
She always shows her love straightforward to the protagonist.
She never feels shy of showing her love to him.
That's sunao-cool.
The scenario is very funny, it made me laugh many times.
And there're 10 girl characters who always make a fuss.
Playing this game is so much fun.
The protagonist, Hiroaki suddenly got the power to make an artifact a human girl.
He creates an artifact girl one after another.
At the same time, Menou transfered to his school.
It seems that she has known him, and she said she was his fiancee.
But he doesn't know her. Correctly, he has forgotten her for some reason.
Who is she? And why did she come to him suddenly?
---
I've been busy recently. I can't go to Akihabara.
My next tour will be 26th if it is clear weather.
It will have been three weeks since I went there last time.
Yesterday, I went to karaoke.
I found many songs of visual novels in the song list.
I was very surprised that
Yui Sakakibara
has 35 songs in karaoke.
For example, "Eternal Destiny"(
Brighter that Dawning Blue
), "Trust in me"(
ExE
), "Beautiful Harmony"(
Bra Ban
).
And
YURIA
has "You make my day"(
Otome wa Boku ni Koi shiteru
)
yozuca
has many
D.C.
songs.
Miyuki Hashimoto
has "Aozora no Mieru Oka de"(
Aozora no Mieru Oka
)
It has been two and a half years since I sang Karaoke last time.
I remember that I could find anime songs easily, but I could hardly found visual novel songs that time.
Karaoke has improved so much.
But I didn't sing those songs yesterday. There were some acquaintances there. The fact that I'm an
otaku
is a secret.
In the Internet, I have many friends who know that I'm an otaku, but, in the real world, few persons know that.