上記の広告は1ヶ月以上更新のないブログに表示されています。
新しい記事を書く事で広告が消せます。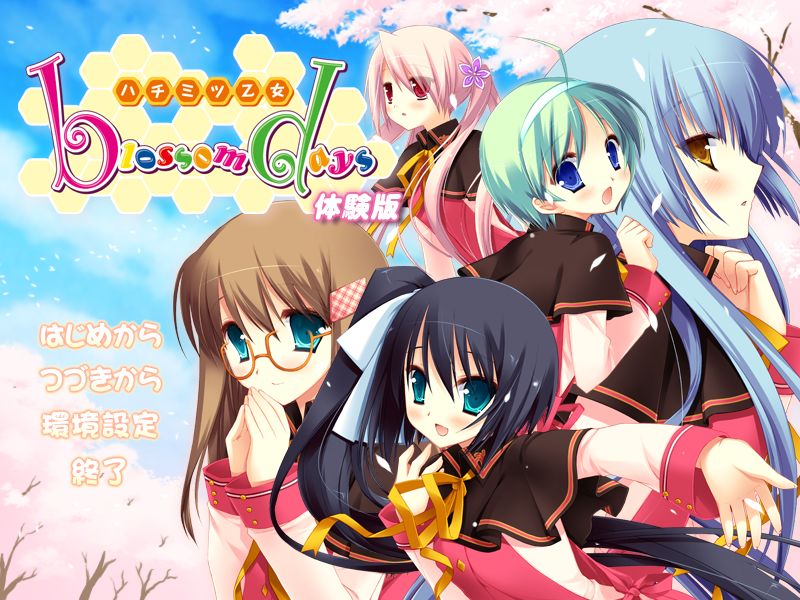 What encouraged me to play this game?
I looked over the website, and I saw that the company focuses on girls feeling shy.
It looked interesting for me.
All the heroines want to tell the protagonist "I love you", but they have difficulty because they are shy.
They try various ways to convey their love to him, but in some cases they explain it away with their faces blushed and in other cases he doesn't notice her feeling because of his insensitiveness.
All the heroines look very cute when they feel shy.
I was surprised there're many CGs in this trial.
I thought trial games usually don't have many CGs, but this trial has many CGs and I can enjoy seeing cute girls.
All the CGs look very cute even though I think the illustrator's skill is not notably good.
The reason might be that it's very cute of all the heroines who try to convey their love to him for their lives.
I think all the voice actors did good work even though there's only one actor whom I know well.
The scenario is long enough for trial and never makes me feel bored.
It's an ordinary scenario, sometimes funny and makes me laugh.
The main scene is a quiet country town, time passes slowly, and gentle daily life makes me relax.
I had lived in a small village until I moved to Tokyo when I was 18 years old.
This game reminded me of my old hometown.