上記の広告は1ヶ月以上更新のないブログに表示されています。
新しい記事を書く事で広告が消せます。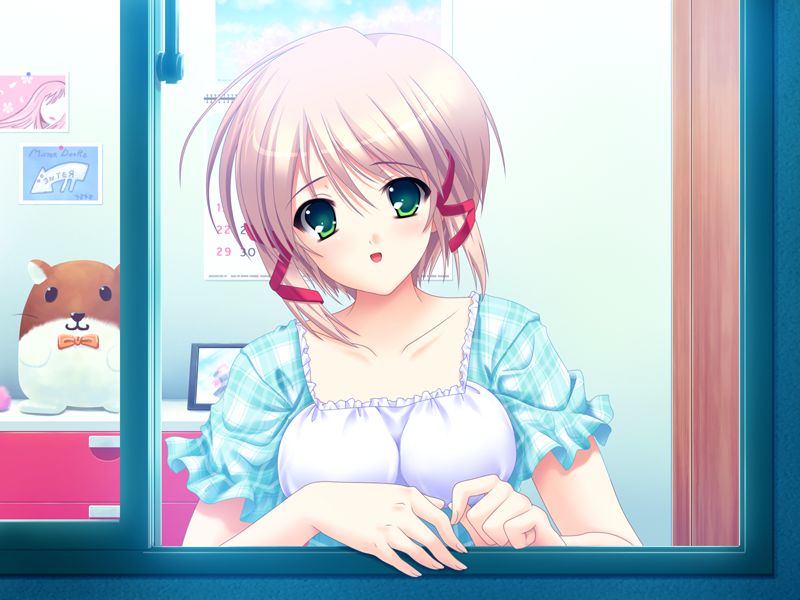 This is my second time playing this game.
Misato
is a childhood friend of the protagonist.
She wakes him up and cooks a breakfast for him every morning.
Moreover she cooks his lunch and dinner and she lives next to his house.
They often talk through the windows like in the upper image.
It's almost as if she is his wife.
Needless to say, she loves him.
But she can't convey her love to him coz she's afraid their relationship would break.
Even after she and he became a couple in love, three girls told him "I love you"
They're all his precious friend.
He declined their love kindly, but I wondered how he would get along with the friends while going with Misato.
But there's no need of worrying about that. It doesn't seem their friendship is cheap.
All of them congratulated the two from the bottom of heart and had a good time together in the last scene.
This scenario was very good, too.