上記の広告は1ヶ月以上更新のないブログに表示されています。
新しい記事を書く事で広告が消せます。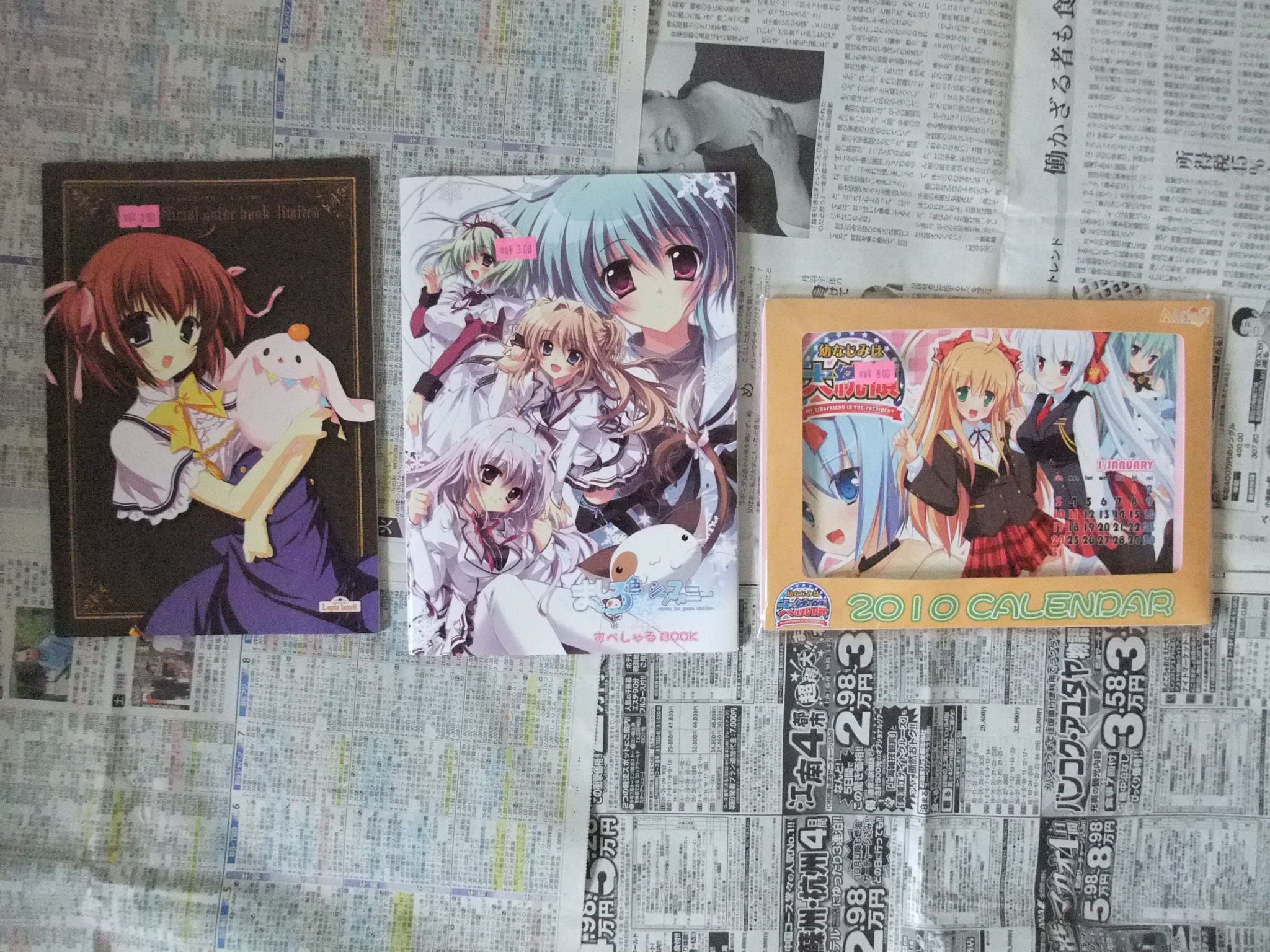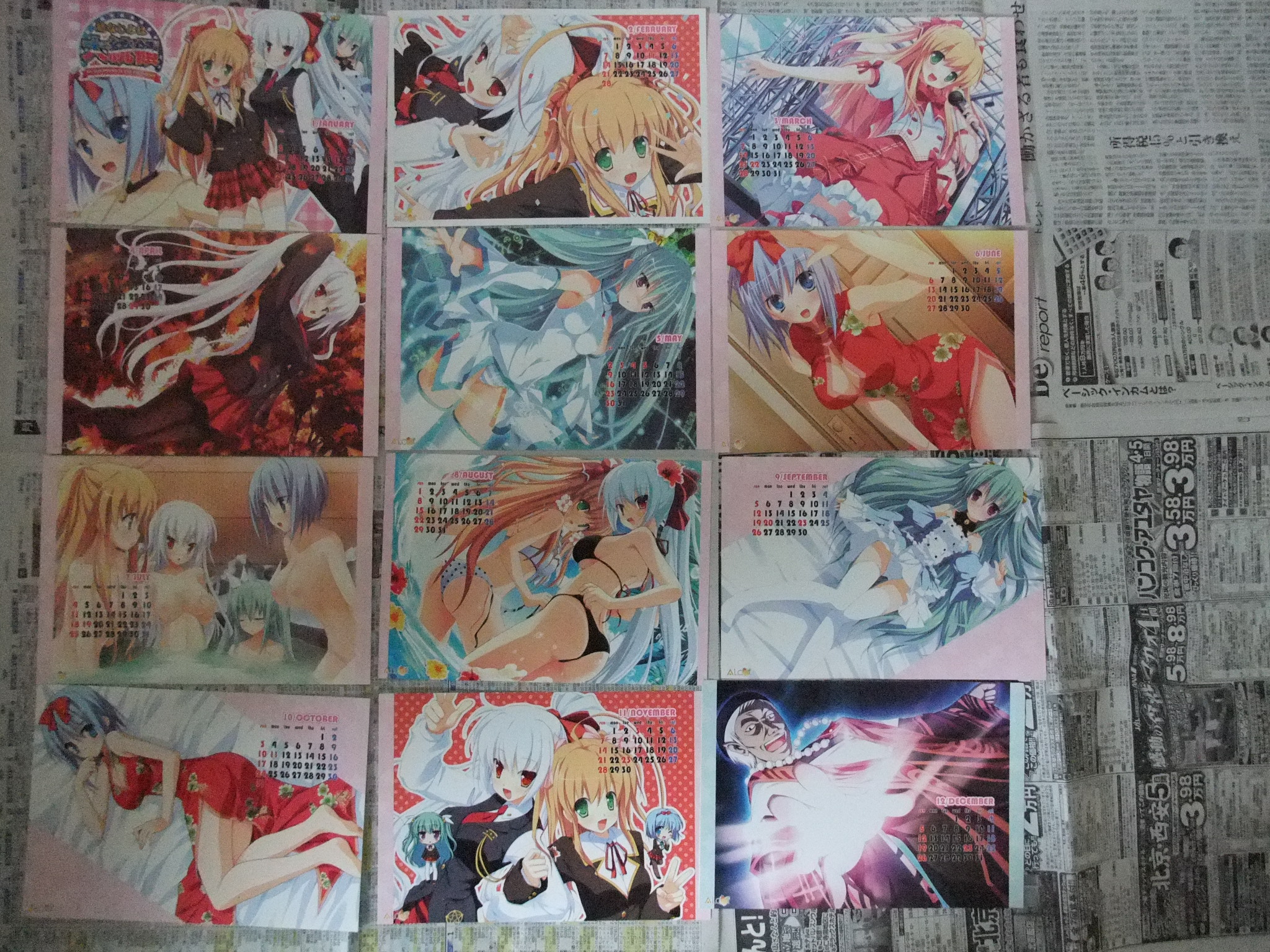 I bought a calendar of "
Osananajimi wa Daitouryou
" in a used game shop.
The upper photo is all 12 months.
What's with this December?
I don't want to spend December on looking at this old man.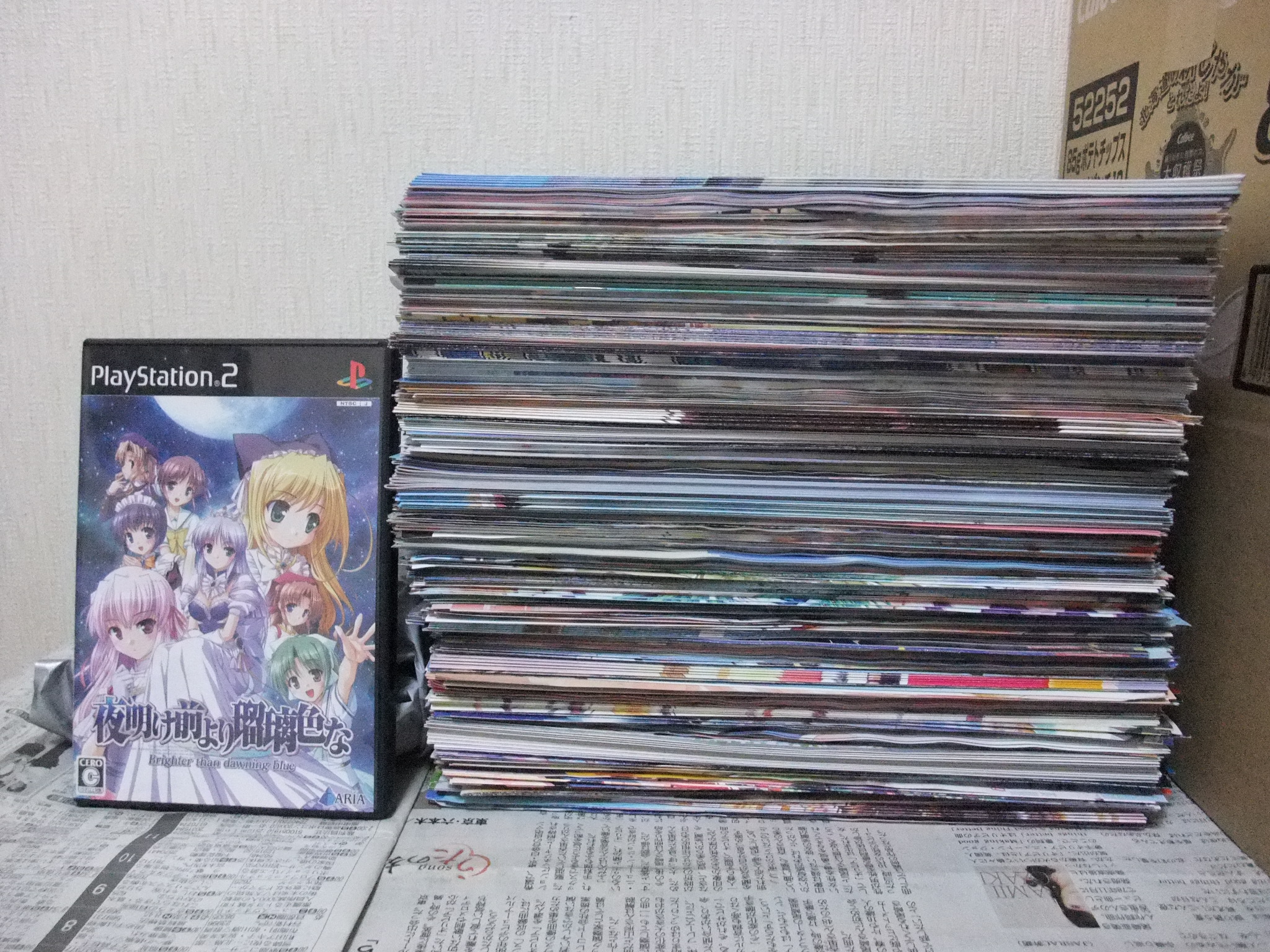 I cleaned my room today and found so many visualnovel's pamphlets.
I'm sorry that some old pamphlets has got dirty.
It's a hard work to keep them clean for a long time.